Slax 9.6.2 bugfix release
Maybe you noticed two version bumps yesterday, so I'd like to explain the reason behind them.
Slax 9.6.0 had two problems introduced in that version. Firstly, the advertised pxe script had a flaw, causing it to generate unbootable initramfs image. I am not sure how this happened since it was thoroughly tested before the release, perhaps it was not thorough enough :] Secondly, the newly installed dnsmasq daemon, which should be started only by the pxe script, was autostarted by systemd on every boot, even for users who never need pxe at all, that was not intentional. So I've fixed those two issues by releasing Slax version 9.6.1.
Unfortunately, while releasing that fix in a hurry, I forgot my custom build-module in 64bit version of 9.6.1, which made the ISO unusable. I am using this build-module to automate building of Slax, but it must never be included in the released ISO file. To fix that mistake, I've repackaged the 64bit ISO image and released it as Slax version 9.6.2.
To sum it up, you can consider 9.6.2 as a bugfix release fixing issues in 9.6.0. Next time, I should consider releasing -rc version first, to avoid such stupid mistakes :]

User comments
Marcos Gabriel
2018-11-17 18:18
Hello, Tomas.

First of all I want to thank you for the excellent work done at Slax.

I am a user of Slax a few months ago and until yesterday I had no problems with it. I downloaded and installed the new version on my USB flash drive, but I can not use it. Shortly after Slax starts it automatically restarts and gets into a start-restart loop. Is there any way to fix this problem?
Tomas M
2018-11-17 19:49
Please make sure you have version 9.6.2.
If you downloaded 9.6.1, you may be struggling with the bug I mentioned in this blog post.
Eamon Morgan
2018-11-18 17:26
Hey Tomas,

I was looking forward to trying this out on my existing Raspberry Pi PXE server but sadly I can't get it to work. Neither unpacking the iso and calling the kernel & initrd in the usual fashion nor loading the iso using memdisk worked for me. It seems like the net drivers aren't in the kernel or initrd as when I drop to a command prompt the connection is dead.

I'd be happy to test any suggestions you may have.

Thanks,
Eamon M.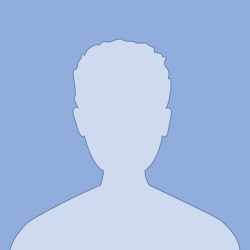 Suresh Kumar
2018-11-19 10:53
Hi Thomas,

Can we boot slax from network? Is it possible?


Thanks,
Suresh Kumar. L
Tomas M
2018-11-19 11:04
@Eamon Morgan
I am not sure what you are trying to do. It is NOT possible to boot Slax on Rapsberry PI, as far as I know. Furthermore, Slax does not have all network drivers by default. If you wish to boot Slax over PXE, you can try this: First, boot Slax on a PC, and run 'pxe' script. Check /var/state/dnsmasq/root/ to get newly created initramfs image and other files which are needed for PXE boot. Use these files on your PXE server.

@Suresh Kumar
Yes it is possible either by PXE, or iPXE (you can download 0.88 MB iso file for booting Slax over network)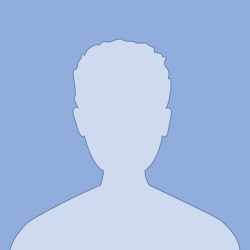 Suresh Kumar
2018-11-19 11:25
Hi,

I'm trying with iPXE on Microsoft Windows Deployment Services. It is detecting the image file but getting following error:

mount:mounting /memory/data/* on /memory/data failed: No such file or directory

Kindly give me a solution

Thanks in advance
Suresh Kumar. L
Tomas M
2018-11-19 18:35
@Suresh Kumar
Can't help you with that, sorry.
Jeff Garrison
2018-11-20 05:26
At your emailed invitation, I have downloaded and am using New Slax 9. I want to be a Patreon, but there's much work to be done on this new Slax first. I want a package installer, Libre Office, disc burning software, games and I need my smart phone to work as a hotspot. When, Tomas?
Arnold van der Meulen
2018-11-20 05:49
Dear creators and users,

I start my USB flash-drive with: keep changes persistent but after each restart the changes I've made are disappeared.
I've installed Libre Office and Thunar.
After a restart Libre Office and Thunar are gone.
I think SLAX doesn't recognize my FAT USB flash drive.
It recognizes my solid state disk drives but it doesn't recognize my USB-drive.
I use a 2GB USB flash-drive and 8GB RAM.

Thanks in advance,
Arnold
Tomas M
2018-11-20 08:25
@Jeff Garrison
LibreOffice will never be included in Slax, because it is way too big. You can install it in Slax by running apt install libreoffice. For package installer, maybe you will like to use: apt install synaptic. You can install other software through it. And finally, to make your phone to wrok as a hotspot, that is completely different story not related to Slax at all :)

@Arnold van der Meulen
I will test it here if there are any problems
Tomas M
2018-11-20 08:32
@Arnold van der Meulen
OK i've tested it, Slax 64bit version has a bug, it does not contain the changes directory. Please create empty directory /slax/changes on your USB device and it will work.