Slax screenshots
Here are some first Slax screenshots. The wallpaper was created specially for Slax.
Empty desktop: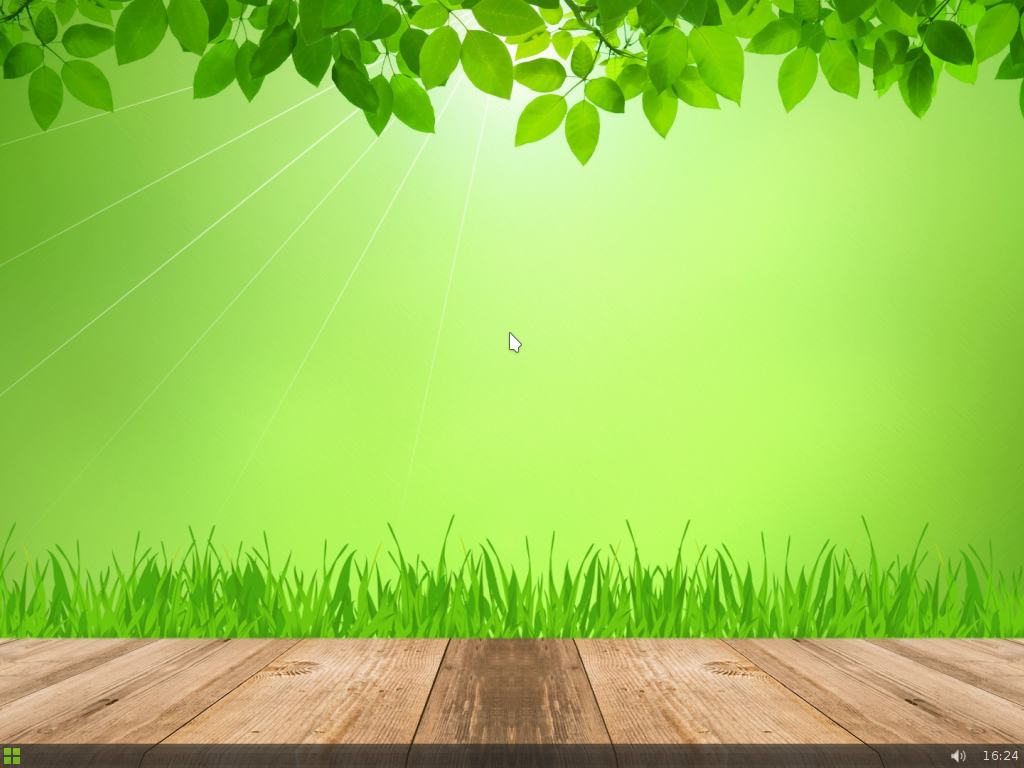 Running some programs: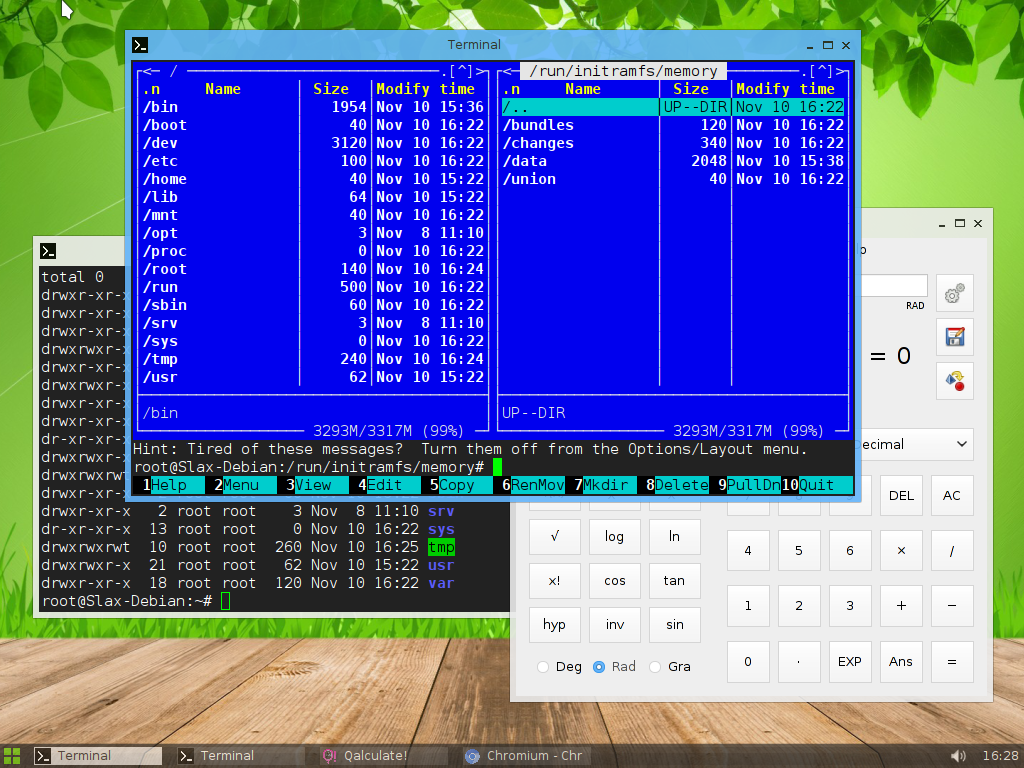 Logout dialog: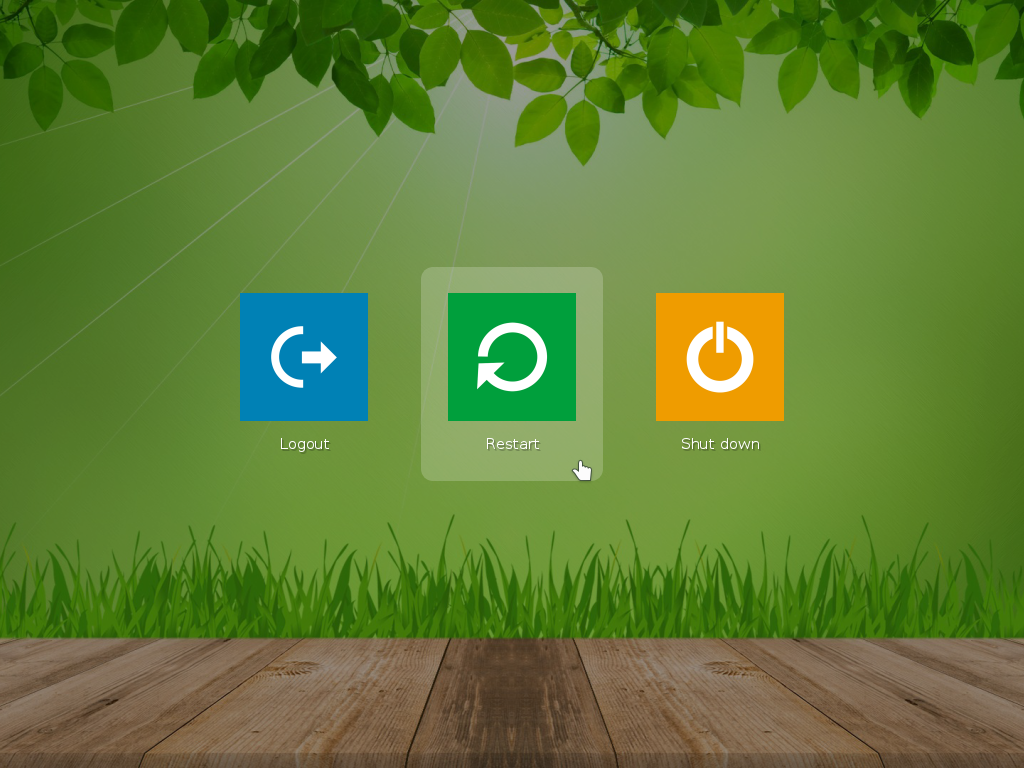 User comments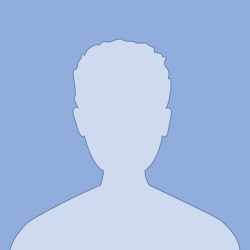 Bert
2017-11-11 12:21
Beautiful!
Feels like spring is in the air.
Much better than the look out of my window: a cold and wet European winter day.
Looking forward to test the new Slax, 4 days and 23 hours to go ;-)
Arda Aydın
2017-11-11 18:25
Oh man, I can't wait for the new version!

But I'm still worrying though.Will my all modules be gone?(1 GB Download history T_T) And will system requirements change? My oldie 1 GB Ram 128MB VRam can handle this?

12:00(UTC)
16th of November...

Could you please improve the website? There is a few errors for now:

1:"Improve Translations" Buttons is not connected to anything. I really want to help at translating to Turkish. So we can grow some love for Linux in Turkey. Could you open a Transifex page so we can help on translating!

2: All downloads are seen as 0MB at Size section, but they are still downloadable and their size +200MB

Keep up the good work!
Tomas M
2017-11-11 18:52
Yeah I am afraid that most of the old modules won't work. However since Slax's new base is Debian, you should get any software up and running just by using apt-get install $PackageName

Sorry about the download sizes, fixed.
This website will be moved and new simple website introduced.
And by the way, new Slax will not support other language than English, at least not the initial release.
Stanislav Hoferek
2017-11-12 15:04
Tomas, you are doing a great work. Keep working on it.

To be honest, i dont care, if something useful and easy to use is based on slackware or debian. It is easy to make a good working system on 700MB ISO, but to make it much smaller is... great :)
Stanislav Hoferek
2017-11-12 21:03
english is okay. installing more languages means, that it will need a lot of space - and most of the people will not use it. for example, if someone can speak english and french, he will never use spanish or german.
Arda Aydın
2017-11-15 14:37
I was not talking about re-compling whole OS for a language support. Like in Slax 7.0.8 you can install multilang bundle. Is any way you guys can do this? I will be happy to help if you can open a Transifex page.
Ioannes Martinus Augustus Bohemicus
2017-11-15 23:03
Slax as always beautiful, and that wallpaper ;) But I think that icons on the logout dialog screen should be more homogeneous, I mean the width of all lines should be the same. I suppose it will look more crearly and professional that way. And of course it would be better for user's desktop experience ;)
Bertrand Cebador
2017-12-11 15:13
I apologize for posting here to leave just a few comment.

Your distro is quick and efficient but I used to use previous versions with the ability of :

Easy add more tools and customize... It's seems to be more difficult now.

Could you add lvm and xfs support to the next releases ? Thanks

Also tools like gparted could be usefull :)