Releasing Slax 9.11.0
New school year has started again and next version of Slax is here too :) this time it is 9.11.0. This release includes all bug fixes and security updates from Debian 9.11 (code name Jessie), and adds a boot parameter to disable console blanking (console blanking is disabled by default).
You can get the newest version at the project's home page, there are options to purchase Slax on DVD or USB device, as well as links for free download.
Surprisingly for me we skipped 9.10, I am not sure why :)
I also experimented with the newly released series of Debian 10 (code name Buster) and noticed several differences which need addressing, so Slax based on Debian 10 is in progress, but not ready yet. Considering my current workload and other circumstances, it will take some more time to get it ready, few weeks at least.
Enjoy the new release and have a nice weekend :)

User comments
Nicolae Crefelean
2019-09-14 14:38
Thanks for the new release! :) Please update the change log: https://www.slax.org/changelog.php

Is it safe to assume that a 10-based release will come before Christmas? :)
Tomas M
2019-09-14 16:23
Thank you for notice, changelog updated.
I hope for next major Slax release to happen before xmas, but you never know ... :)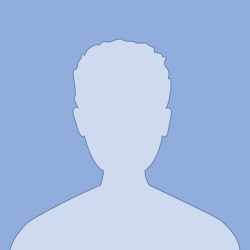 Carlos Oxeda
2019-09-17 02:29
it was a pain to setup a working wi-fi driver (MacBook Air, mid 2013) but finally I managed to get it done. if anyone else is struggling with it I uploaded all the files I needed, Tomas I love you man, but you have no idea how hard it was without an alternative internet source, soooo many clicks thru the repos...

Hey guys, how do I set screen brightness? is there any way to make the system recognize my macbook's function keys?

oh yeah, the clock also, I need help with that, mmm gonna try to install linset.

tyvm tomas for your work, I wish you could switch to xcfe though.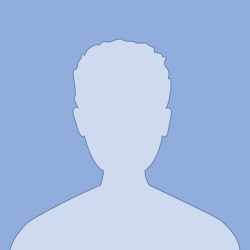 Carlos Oxeda
2019-09-17 02:36
stupid me, I forgot to link the debs I used to get wifi working, here they are:

https://mega.nz/#!uRYU0KCD!vZtUFheH_19HewabCmgNIUJpvTWi7Mu4qFj6g1LrJ1Y

just download the zip and cd to that folder and use dpkg -i *.deb

remember, this is for MacBook Air mid 2013, with Broadcom card.
tf878
2019-09-18 10:16
How to setup Czech locale, fonts, and CZ-EN switchable keyboard?
(Czech speaking menus not needed)
Alexey Sitnikov
2019-09-19 16:09
Tomas, thanks for your work and, please, consider a faster update to Debian 10.x core because it has full (and only) Secure Boot support for UEFI mode!
David Colmenares
2019-09-23 16:30
Hi Tomas! Do you know about a trusted torrent to download the .iso file?
Gilbert Applegate
2019-09-23 17:09
Thank you for the new release, i do have a question though (it has been on my mind for a while, i decided to ask now):

Would it be possible to update the Kernel in Slax, should the user need to do so? if so, is there a method to do it?
David Colmenares
2019-09-24 01:52
Is there a way to avoid automounting a .sb module, but without placing the .sb outside the /slax/modules directory?
Klemens Piczapka
2019-09-24 17:03
Sorry for stupid question. I have click "visible" at right button menu on the clock and lost task bar. How can I get it back ? :)
Shahidul Islam
2019-09-26 04:09
I hope slax will come with linux-libre kernel. I am enjoying slax in usb but I am user of trisquel.
Tomas M
2019-09-26 08:42
@David Colmenares
You should be able to get Slax torrents at linux tracker:
https://linuxtracker.org/index.php?page=torrents&search=slax&category=0&active=1

@Gilbert Applegate
Updating kernel is not easily possible since you would need to repackage initrfs.img in /slax/boot/

@David Colmenares
You can use noload=... boot parameter, for example noload=05-chromium.sb will disable loading of the given module

@Klemens Piczapka
I am afraid you will need to logout and login back.
Sophia Orthoi
2019-09-28 17:15
I find slax very nice, but I have some questions, perhaps a lot because I am not a Linux user, but for beginning:

(1) It seems that "shutdown -h now" spoils the file system. Should I always use the fluxbox button?

(2) How do I make permanent the deleeting of "automount" in the boot command?

(3) Can I change the order of the boot menu? I want the one that changes the Media at the end.
Antonio Vinicius Menezes Medeiros
2019-10-03 19:04
Thank you, Tomas! Slax is so fucking great and lightweight! Have you ever considered porting it to Raspberry Pi?
Andi Setiyawan
2019-10-07 18:08
I started using Slax six years ago. Two years ago, I had written my own live script. I have made my own linux live based on Slackware. I still keep it on my external HDD, bootable with UEFI and Legacy BIOS.
Aryan Choudhary
2019-10-07 20:37
I am not able to install python 3.6
David Zakrzewski
2019-11-08 21:46
While it's possible to boot from the iso in Windows Hyper-V, once /dev/sda is partitioned to Fat32 or ext4 and installing the bootloader, the VM cannot load the files in the slax folder.

Error:
Fatal error occurred - Could not locate slax data.

If I insert the iso while it's scanning for slax data, it will pick up the packages from the ISO but not the HD. Which is totally weird because the bootloader works after it's installed.

Anyone get it to work in Hyper-V?

Generation 1 and 2 tested (FYI gen 2 won't boot iso) 4GB of RAM, 12 cores from an i7-3930k running IDE in Windows 10.