Slax 7.0.8 is out
Some of you will hate me for this :) I've just released yet another Slax version. This one should fix the plasma task bar finally. If not, then I'll give up :) Anyway, if you do not like to download new Slax each two days, feel free to use 7.0.6 or 7.0.7 and just resize the taskbar manually to full screen width if you need.
What is the problem with the plasma bar anyway? The root of the issue is in the way how the settings are stored for it. If a height is to be specified, which I need for slax, then a width must be specified as well. If a width is specified which is smaller than user's desktop size, it sometimes adapts the task bar to full width, but sometimes it doesn't. However I found out that if really big width is set, which is bigger than the screen, it adapts to actual screen width properly. So I set there 8000 pixels, in the hope that all Slax users will have smaller screen :)

User comments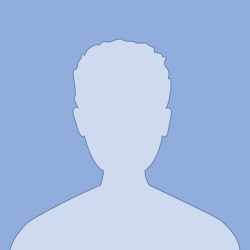 jcsoh
2013-03-16 02:00
Some of you will hate me for this -I have download 7.06 and 7.07 but have not installed it , so no harm done (in my case) , and downloading 200mb is no issue for me.

"If not, then I'll give up :)" -Ok lets skip slax 7 and go for slax 8 -one on one with window 8. (8 is a lucky number for chinese -it sound like fortune )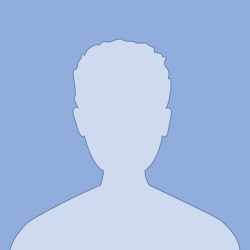 sorajio
2013-03-16 02:38
haha~,I dont think task bar is a really issue for most users~ >.< 。
I shouldnt make a new vesion for this que issue, it just not seted suitable。
To set it is so easy~

@jcsoh Even number are lucky number for Chinese~ >.<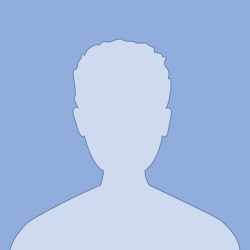 internetonly@email.com
2013-03-16 02:52
md5.txt file summ is missing from http://ftp.slax.org/Slax-7.x/7.0.8/ folder... It was more productive to upgrade the kernel to v.3.8.3 in this last version of Slax...
Willy Sudiarto Raharjo
2013-03-16 03:20
Somehow 7.0.7 is broken with IPW2200.
It was working fine with 7.0.6 on my old laptop, but when upgrading to 7.0.7, it failed. The error message was related to DBus service not provided
Tomas M
2013-03-16 03:26
The changes since 7.0.6 are ONLY regarding the plasma settings (four files in KDE config), there is no way how that could affect IPW2200, whatever that is :)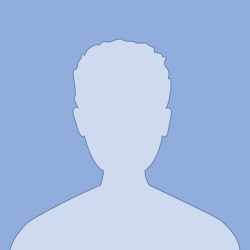 Wizard57M
2013-03-16 04:52
Tomas,
I'd just downloaded 7.0.7 when you posted that 7.0.8 was
ready...so, I'm downloading 7.0.8, hehe! I wonder if the
problem with the Plasma taskbar is related to the VGA=773
problems??? Curious that these problems didn't show up
until the update to KDE.
I have a question too...is it feasible to use the ESR (extended
support release) of Firefox instead of the latest in the base
Slax? Some of the websites I visit seem to not operate as
expected with FF 18 or later, there have been a number of
other FF users reporting the issue (I'm a moderator at the
site). The issue is something to do with a forum type of
conversation where FF will not open/post a reply in the
thread, the only work-around I've found is to right-click the
reply link and open in new tab/window. FF17 did not exhibit
this bug/feature. Since Slax is sort of a enterprise type
group, using the ESR may lessen the number of new bugs
or issues. Perhaps a module of the ESR? Just an idea I
had when helping members at the other site (Tech Republic)
in dealing with this issue. The ESR should be the "base"
install, and the latest release should be an extra module that
Slax users could download if desired.
Am I way off-base here, or is this something that other Slax
users would find beneficial?
Thank you, Tomas!
Glenn
aka Wizard57M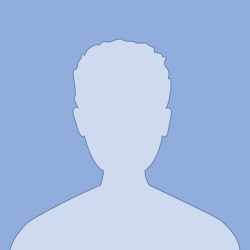 Wizard57M
2013-03-16 04:56
@Willy...
What is IPW2200? Is this your WiFi adapter? If so, then you
may need to start your WiFi configuration all over...in other
words, open Network manager, delete the settings for your
WiFi, then rescan for available networks. Choose your desired
network, enter all credentials, and mark it as "system connection", this saves the settings between sessions.
Wizard57M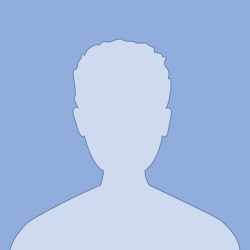 burninbush
2013-03-16 06:34
Hi, Tomas ... 708 is still busted here, same symptoms as on 706, a screen with many '--' characters, and the keyboard is dead, requires a reset to recover. Boots fine to text mode, but startx then produces the hang.

Info, I have a 1680x1050 monitor on a vga port. All previous slax7 up through 705 worked fine on it.

Booting with perch on a first try, then trying reboot causes a different failure; reports missing files, but the keyboard still works. (something in changes.dat from the first try is killing it in a different way)
Willy Sudiarto Raharjo
2013-03-16 08:06
@Wizard57M
IPW2200 is the name of the firmware used to load the WiFI chipset on my laptop. It's an old laptop (2005) and few days ago, the HDD stopped working, so i decided to put SLAX on my flash drive so that i can use the laptop again since everything else is in good condition. It's just the HDD is using IDE and it's hard to find IDE these days.

Now, it failed on scanning the hotspot. The same configuration worked on 7.0.6 and i used permanent changes since i have formatted the flash drive to EXT4. When 7.0.7 got released, i just extracted the zip and copy them to the flash drive, overwriting the old one. Is that the correct procedure?
I have tried reformating the flash drive and start the procedure again on Slax 7.0.7, but it didn't detect my hotspot again. Is there a chance to include wicd into Slax? I found it more usable because i used it as well in Slackware. I saw wicd-kde on Slax's module, but i don't see any wicd client package.

@Tomas:
I know the diff is only the plasma, but it really happening on my system :(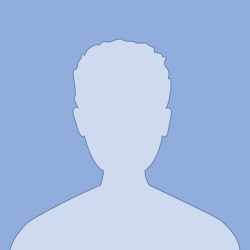 Adrian
2013-03-16 08:39
Taskbar now ok in version 7.0.8. Nobody hates you, it's all in your head :P.
Many thanks.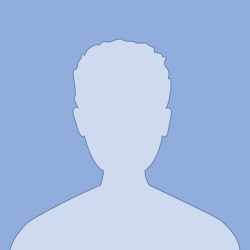 Mike
2013-03-16 09:29
Hi everybody! Unfortunately the problem still persists on a clean 7.0.8 ISO with no modules present or permanent changes. My monitor 1600x1200 native resolution. First screenshot right after X start, second screenshot after doing a screen resize to 1600x1200.
http://s3.postimage.org/q428zahfn/snapshot1.png
http://s22.postimage.org/fxxx2y58h/snapshot2.png
Let me know if there is any log file I can send to help clarify where this is coming from.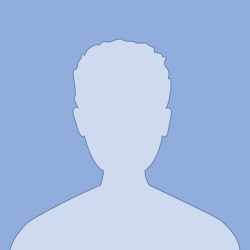 Mike
2013-03-16 09:36
An issue when SLAX is being run inside a Virtual PC environment in text mode only:
http://s13.postimage.org/txjpqxfnr/SLAX1.png
the screen content gets garbled like this:
http://s12.postimage.org/8kga91ry5/SLAX2.png
It doesn't hang but makes it impossible to work like this.
Glad to be of help with anything I can to solve this.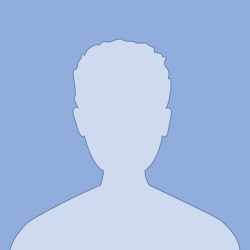 Wizard57M
2013-03-16 09:44
@Willy
Did you remove any previous connections listed in
Network Connections under System Settings? Use
the Kickoff menu, choose Computer, then System
Settings. On the left side, click on Network Settings
under Network and Connectivity. If any connections
are listed under the wireless tab, remove them by
highlighting them then clicking Delete. Then click
on the Add button, choose wireless, then click on
Scan. All available WiFi hotspots should be listed
in a graph, with curved lines representing the relative
distance from the hotspot to your laptop. Choose
your preferred network hotspot and enter the
credentials, click the checkbox to mark it as System
Connection, then save.
As for WICD, shouldn't be needed as the newer kernel
contains most of the WiFi drivers we used to have to
obtain via madwifi, wpsupplicant, etc.
Manfred Mueller
2013-03-16 09:50
To me it seems as if the KDE devs revived a bug which was present in 4.6.x
https://bugs.kde.org/show_bug.cgi?id=265051

They are mentioning a patch there but I couldn't manage to open the link.
Manfred Mueller
2013-03-16 09:52
@Willi:

Imho switching to wicd would be a step backwards: Slax would loose the
ability to configure 3G connections via the nm tray applet.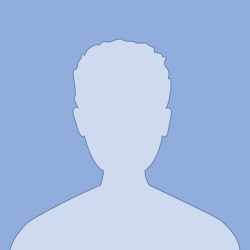 owari
2013-03-16 10:09
Hi Tomas M,
I tried to download Slax 7.0.8, Farsi and English(US) for both 32 and 64 bit architectures but all failed with an "Message: Empty reply from server" in uGet !?
------------------------------------------------
Meanwhile, I am on a mini laptop with N2600 cpu (Acer Aspire One D270 to be more specific) which has GPU problem with most new-kernel distros, although not as new kernel as yours. Will I have the same problem here or Slax works well on such machines?
If the problem exists also here then is it possible for you to also implement this closed source driver from Intel:

[url]http://downloadcenter.intel.com/Detail_Desc.aspx?agr=Y&DwnldID=21938[/url]

I found it here using it for a version of Slacko puppy:

[url]http://www.murga-linux.com/puppy/viewtopic.php?t=83636[/url]

thanks
Tomas M
2013-03-16 10:55
Regarding panel width: I am no longer able to reproduce the bug here, so it may be very hard to track down. I found some patch for plasma, https://git.reviewboard.kde.org/r/101968/diff/raw/ ... will check if that is implemented in the code of 4.10 or not
Willy Sudiarto Raharjo
2013-03-16 15:22
Ok, problem solved
i tried with a fresh Slax 7.0.8 and now it's working again
i guess adding kernel-firmware is not needed and that's the culprit

Thanks Tomas and Wizard57M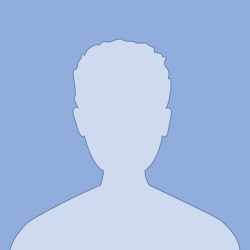 sorajio
2013-03-16 17:46
hi,everyone~

I installed Slax 7.8 on SD card Successed on FAT filesystem ,

but When it installed on EXT filesystem ,I got a info

failed to load com32 file /slax/boot/vesamenu.c32



I dont konw what`s wrong with it, I cheack all file that all existed.
Willy Sudiarto Raharjo
2013-03-16 18:04
OK, i found another problem with Slax 708
Even when i used the persistent changes and when i checked the system connection to save the settings, the settings are gone during reboot and then the same problem (WiFI chipsets are no longer detected) arises....
i think i will try using the non persistent changes which will mean i will lose everything on each reboot :(
William Wong
2013-03-16 18:30
Hi Tomas,

The cmake module in repository is some kind of out-of-date. And I've sent an email about the updated buildscript of cmake to you. Check it and update it please, maybe the email is in your spam box. :-(

Sorry I have to leave the message here. Just a reminder. :-)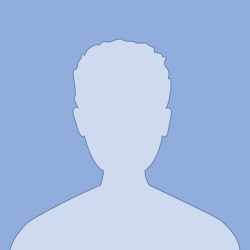 Wizard57M
2013-03-16 20:35
@owari
I'm running Slax 7.0.5 right now on an Acer Aspire One
ZG5 netbook, it has similar Intel graphics as your model,
and Slax works out of the box, so to speak. My netbook
has 1078x600 resolution, and Slax does a good job of
detecting it. Most of the smaller distributions I have
tried on this netbook have done pretty well, including
Slax 6.1.2, 7.0.4 & 5, and even Salix KDE 13.37...
Salix had some issues on my Dell Inspiron desktop with
nVidia graphics, had to blacklist the nuveaou drivers.
Give Slax a try...I think you'll like it.
posted from my AAO ZG5 netbook running Opera
11.64 (personal module I work on all the time, hehe)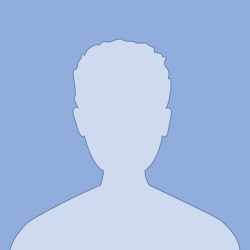 Wizard57M
2013-03-16 20:39
correcction...my Acer netbook has 1024x600 resolution,
where did I get 1078x600???? Sometimes I think it would
be handy to increase it to maybe 1024x768, guess I had
the "7" and "8" stuck in my mind, hehe
Sponge Bob
2013-03-16 23:56
@sorajio

had the same problem with 7.08, solved by just running bootinst.sh again.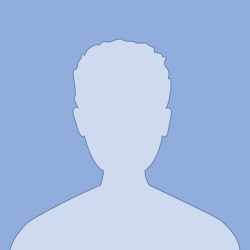 sorajio
2013-03-17 00:29
@Sponge Bob
thank u!
I try runing bootinst.sh again and again,
but it still does not work.
I don`t konw why?
I find that the problem only have emerged in 7.06~7.08,maybe...
Cris Fernandez
2013-03-17 02:20
Hi Thomas! support for touch devices? i have Asus Tablet TF700T. Is possible install on this? Thx.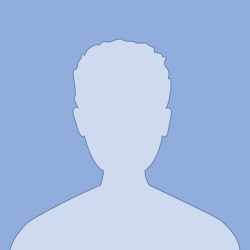 excollier114@gmail.com
2013-03-17 02:45
My problem is I cannot get my usb to become bootable after following the instructions, I am trying to use the 64 bit .zip version, extracted to a usb key, and it just won't boot on my laptop. I am able to boot live distros from usb on the same laptop, so I am not sure what the problem might be.
Manfred Mueller
2013-03-17 04:45
@Chris:

Slax doesn't work an ARM devices
Marek
2013-03-17 10:24
Tomas, why you aren't making a beta versions? Announce beta version and wait few days for reactions, and not as now, when you announced final version with bug.
PS: Omlouvám se za tu angličtinu ;).
Tomas M
2013-03-17 11:01
I should do that, pushing out RC or beta version first is probably the right way to go.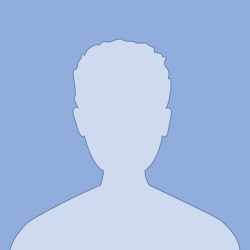 Yuri Lihodeev
2013-03-17 11:27
why don't you release Slax 7.0.9 with updated kernel up to the newest version 3.8.3 or 3.4.36-LTS? :)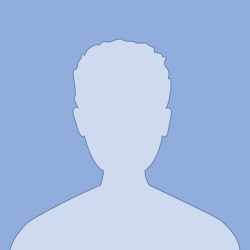 Tasos
2013-03-17 13:00
That is awesome, I 've just ordered a second usb stick!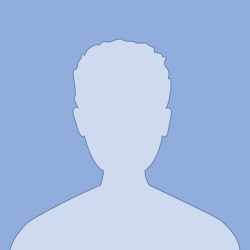 jcsoh
2013-03-17 15:32
"I should do that, pushing out RC or beta version first is probably the right way to go."

I agree. On slax's forum it's ok , but since slax is also announced in Distrowatch , it look bad when a bug fix is follow by one another bug fix.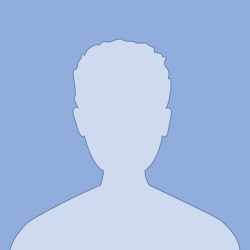 Wizard57M
2013-03-17 17:06
@Tomas
Re: beta releases...How about releasing the "base module"
that has been changed as a beta test? For example, for
those that want to test a new KDE, just make the module
containing KDE available as a "drop in" replacement of
the standard KDE module? Or for Firefox...as I mentioned
previously, use the ESR release of Firefox as the standard
base module, then make the rolling release updated FF
available as a drop in replacement for testing. That would
make the download of the test releases a little smaller,
and most of us that have used Slax know how to replace
the standard base modules with a test module.
Just an idea. That would also decrease the number of
potential bugs to deal with when more than one base
module has been changed.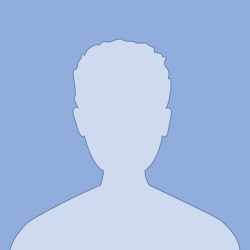 patel
2013-03-17 21:48
You did a great job, I installed slax in my HD, but the start is slower than other distros normally installed, can I do a normal installation?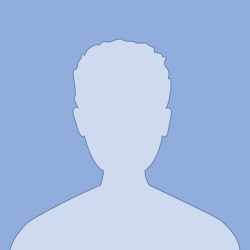 internetonly@email.com
2013-03-18 01:02
I vote for : Beta versions of core Slax, released with latest kernel version. Also, Slax should be released without KDE.sb module, maybe replaced by fluxbox / jwm. Tomas, maybe you should focus on porting Slax on ARM processors...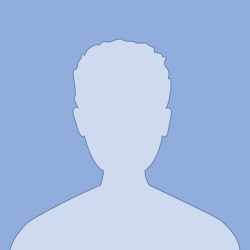 owari
2013-03-18 02:23
@Wizard57M
Seemingly your machine has N270 as its CPU, I doubt its GPU would be GMA 3600 as mine, but anyway, it's a pity that Slax 3.0.8 didn't load on my netbook. I can only boot into older-kernel distros, like Mint 13. Even on LMDE that I am now running on (not upgraded not to lose the screen!) I tried Slax on Virtual box, it only almost entered the GUI, I said almost because I could see the mouse curser but everything else was the blank screen! So that I concluded Slax doesn't run here. Any chance the closed source driver from Intel would be implemented in Slax? On the Puppy page:

http://www.murga-linux.com/puppy/viewtopic.php?t=83636

it was stated that the driver in:

http://downloadcenter.intel.com/Detail_Desc.aspx?agr=Y&DwnldID=21938

is suitable for the job.

@Tomas M, do you think it is any possible?
Sponge Bob
2013-03-18 08:58
hi sorajio,

I tested again and can confirm; running bootinst.sh in slax on ext partitions produces this error - console output from the script looks ok though.

Running bootinst.sh in ubuntu works fine, which is what I apparently did the first time - sorry for the loop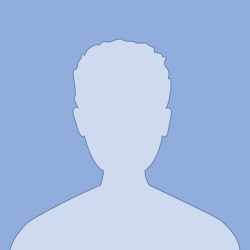 sorajio
2013-03-18 20:29
@Sponge Bob

yeah,you are right!
I runed it on porteus(one linux distro),the Slax can boot normaly.
the problem has been solved.
thank you very much!~

I think ,it just can`t boot as it runed on the slax!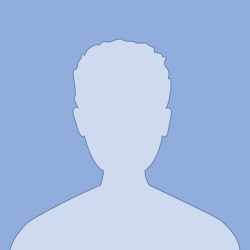 sorajio
2013-03-18 20:34
it just can`t run the"bootinst.sh" on slax(7.06~.708) or will it will can boot normaly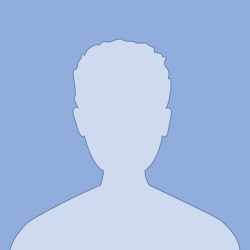 Alessandro Gorreta
2013-03-19 00:03
Excuse me for answer but when will be online kernel modules (ex kernel-devel) for 3.8.2 ?
I've found kernel src but not headers ...

thanks...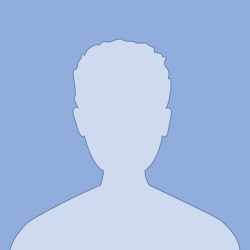 owari
2013-03-19 01:00
Hi again,
All my fault ..., I was using the iso images, making bootable flash drives through UNetbootin and it simply didn't work. Then I went to another machine which was Linux Friendly and yet a similar result. So I came to this conclusion that there should be a problem with the flash drive itself. Thus unzipped the iso file, copied the /slax/ folder into the flash drive and executed the bootinst.sh file in /slax/boot/ and restarted, Wow! It entered right into KDE! Resolution at the highest possible 1024*600, it ran very smoothly the movies that all the previous distros that I had tried on this machine including Slacko Puppy (except for Lighthouse Puppy) used to run with some lags between audio and video! Fantastic! A very good news to all N200 and the like machine owners!
The only problem was with wireless connection. It doesn't recognize any wireless device out of the box on Acer Aspire One D270. Lighthouse Puppy linux has not this problem, therefore, now writing from there. Any hint?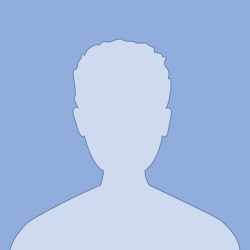 owari
2013-03-19 01:02
And thanks for the great job! Many thanks indeed! Is that due to having a closed source driver implemented for the GMA 3600 GPUs in Slax or the kernel 3.8.2 has something to approximately simulate that?
Nick Shaforostoff
2013-03-19 16:50
Thanks for your work. I tried slax on a netbook acer d270. it didnt recognize my wifi adapter. Here is lsmod and lspci output from kubuntu from which wifi works fine:
http://pastebin.com/3kTtjDYu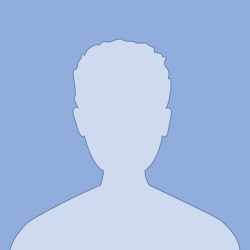 pistal
2013-03-19 20:10
@ Nick Shaforostoff
Try ask on forum here http://old.slax.org/forum.php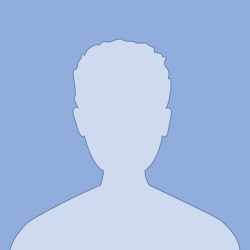 Jhezzy Jaena
2013-03-20 12:29
@ owari
@ Nick Shaforostoff

I think Acer d270 uses Broadcom 802.11n wifi adapter.
Please download the following module:

1) http://www.slax.org/en/modules.php?detail=b43-firmware&category=drivers
2) http://www.slax.org/en/modules.php?detail=kernel-firmware&category=drivers

Copy those 2 modules inside /slax/modules folder then reboot or restart then connect to your wifi.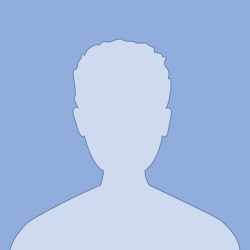 owari
2013-03-20 23:21
@Jhezzy Jaena
Thanks a lot, it did work and I am now writing from Slax!

@ Nick Shaforostoff, I am also on an Acer Aspire One D270, so it will work on yours as well, GodWilling.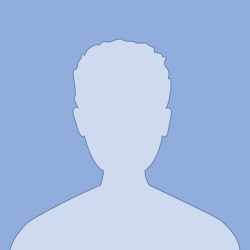 2mol
2013-03-21 23:55
Good job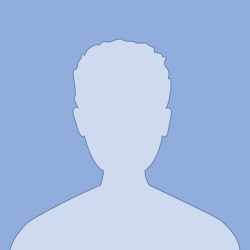 dajiangtang
2013-03-22 05:06
Hi Thomas,

I don't know if it is the right place to post the info here.

The root directory of the google-chrome module is 744, which should be 755. This will cause the users other than root not to be able to login, if google-chrome is installed.

Please check if other module also have this problem and correct them.

Thanks.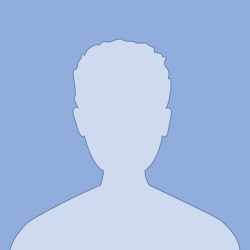 Wizard57M
2013-03-23 17:13
@Tomas,
Slax 7.0.8 does not like my Acer Aspire One ZG5 netbook,
anyhow not with the KDE desktop. It boots, but the screen
and panel colors try to turn too dark, text almost unreadable.
Will have to do more testing to find the right combo of window
decorations/colors to get it to be usable. The other problem
is that it seems to be very sluggish compared to Slax 7.0.5,
but that's probably because this netbook is a rather older,
less muscular computer. I may stay with 7.0.5 for the time
being.
Wiz
Glenn
Tomas M
2013-03-25 04:47
dajiangtang, I've fixed the root directory permissions of google chrome, thank you very much for pointing that out! I should update module build system to always make sure the root directory of every module has sane permissions.
Pup Eterni
2013-03-25 08:21
This is awesome. I've haven't used Slax in a while but everything is so shiny and new looking now. Hands down one of the best live operating systems available.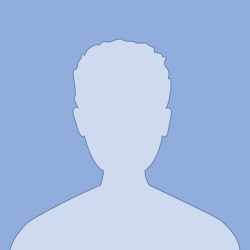 Kenneth
2013-03-27 13:12
failed to load com32 file /slax/boot/vesamenu.c32

:( on boot ...
Sponge Bob
2013-03-28 07:36
@Kenneth

Seems to be a problem when running booinst.sh in Slax on an Ext-formated drive. Format the drive to fat32 or run booinst.sh in some other Distro (buntu should do).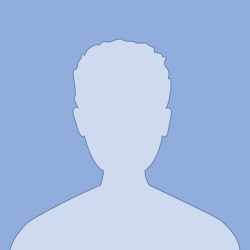 Prcek
2013-03-29 00:30
I want to report, that even with 7.0.8 (32bit czech) the panel width problem still exists. The panel was ok on my notebook, but on another computer it is like only one third the width of my desktop. Resolution of this display is 1920x1080.
Niranjan APPU
2013-04-03 05:56
Hello guys i am working my final year project in slax, can any one tell how to make sb file as executable??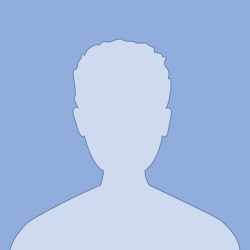 eslax slax
2013-04-05 08:45
Hi, please a place to upload my module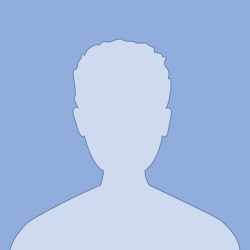 Brian Composto
2013-04-08 02:37
I have a fujitsu t900s lifebook with an intel centrino advanced n6200 agn wireless adapter. i can't seem to get slax 708 to recognize the card. Does anyone have any idea what i'm doing wrong?
Thanks,
brian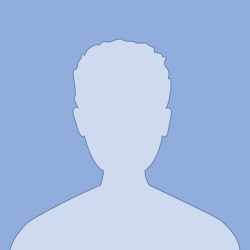 pistal
2013-04-08 19:27
@ Brian Composto
Try ask here http://old.slax.org/forum.php
Alessandro Gorreta
2013-04-12 21:27
Someone has tried to use toram feature ?
I'm not able to do...
The system freezes.
THANKS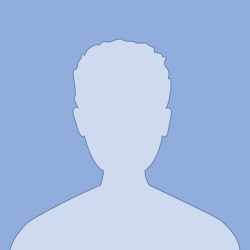 justdeath
2013-04-14 22:14
When using Slax 7.0.8 64-bit from usb drive, the mount order is correct: my hard drive is sda and the usb is sdb, like so:
sda, sda1, sda2, sda3, sdb

But when using the 32-bit version, the mount order is reversed: the usb drive is sda and the hard drive is sdb:
sda, sdb, sdb1, sdb2, sdb3

Tomas, can you please fix the 32-bit version to have the correct mount order, like the 64-bit version?
asis bhattacharjee
2013-04-16 23:57
Hello! I am using a laptop with external keyboard and mouse connected via usb.

I have installed slax 7.0.8 on "d:/slax/" and boot from ubuntu's grub list. Everything fine during booting.... but it cannot recognize usb keybroad. I tried with my default keyboard (most of the keys are damaged) found its working.

Then again, I have installed some older version of slax7 and its working nicely but there is no software center. I tried to installing manually by copying .sb files in /slax/modules or in /slax but no use.
daryl kuchay
2013-04-18 12:44
Hi, Been trying to use Slax since version 6 but it does not support my hardware too well. I operate webdt.org, a community site for an old industrial tablet computer. These tablets can be found on ebay for a hundred bucks and they have 500 meg ssd's in them. A live portable operating system is ideal. Only the hardware requires kernel driver for atlas_btns and it has a serial touchscreen from penmount. Penmounts kernel module is crap and has no way to calibrate. Want to use eGalax and see that Slax 7 has uinput inside whereas Slax 6 did not. We are one step closer but..... If you release another build would you be willing to enable the acpi/atlas_btns driver? Literally thousands of geeks like me who buy end of life cycle industrial ctablets would be very happy that you did. The hardware is an old amd geode soc with an 800x600 screen. Pata cs5536 is the ide controller. Many thank yous in advance. We at webdt.org have hoped that we could use Slax one day.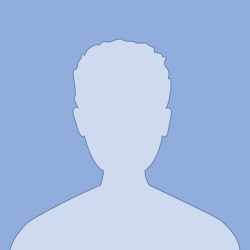 R. Jayaram
2013-04-18 16:15
Slax 704 booted well...but latter versions including 708 when booted, resulted in an unreadable multi-coloured screen display probably due to wrong screen resolution. The display worked well with 1366x768 in my Acer LCD monitor under Slax 704. How can I get a proper display with 708 ? Pl. Help.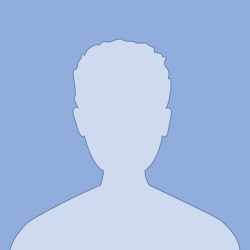 Manfred
2013-04-27 23:57
@daryl: The module is already enabled in Slax's kernel.

Adding a line '/sbin/modprobe atlas_btns' (without the quotes) to /etc/rc.d/rc.local should do the trick.

Simply save the adjusted rc.local in /slax/rootcopy/etc/rc.d on the usb media and make it executable.

Manfred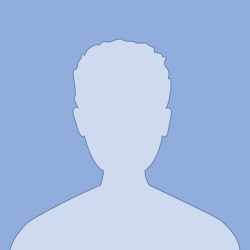 eugene2878
2013-04-30 07:30
I tried latest 7.0.8 i486 version and nearly burnt my laptop Hp HDX9300. When it just booted it stopped 2 cooling fans for both cpu and gpu and even when temperature reached 105 degree it does not bother to cut off itself. I'm lucky I run sensors in time when system started to run very slow.
Trisno Pamuji
2013-05-04 05:10
the new version is good, but still, i can't find slax for indonesian.
i' will be great if there some version (or updates) which include indonesian as common language...
daryl kuchay
2013-05-07 09:34
@Manfred:

Thanks man. I totally forgot to throw acpi=force at the boot arguments. Back on track now!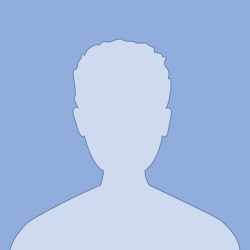 R. Jayaram
2013-05-09 03:15
Downloaded libreoffice.sb three times; activation failed - it seems to be corrupt . The dependencies 448,556 and 2152 are, however, activated successfully. Pl. check this.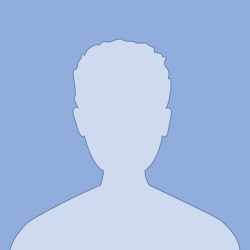 jcsoh
2013-05-09 04:04
@ R,Jayaram

Try unofficial bundles:
http://old.slax.org/forum.php?action=view&parentID=84685&highlight=libreoffice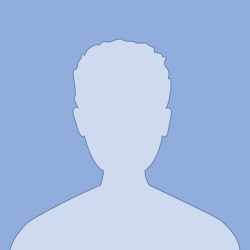 DEMING
2013-05-10 17:58
Has anyone found the solution to the 'vesamenu' problem? I am stuck. Works fine booting from CD. I copy the .zip contents to hard drive (have done so in EXT4 and FAT32), use the boot install, success. Try to reboot the system however get the error cannot find vesamenu.c32 Anyone know a way to fix this easily? Thank you very much!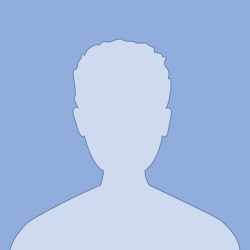 R. Jayaram
2013-05-13 07:25
@jcsoh

The unofficial bundle of LibreOffice-4.0.3.3-3_en-US-i586.sb works well. Thank you.
Vojtik Morcinek
2013-05-13 08:13
What about HD video editor ? thx
Vojtěch Prais
2013-05-23 06:45
Hello,

will there ever be a tool for building a custom LiveCD like what was on the old website with version 6?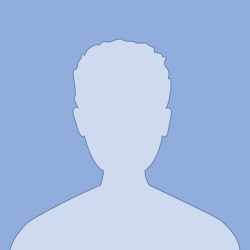 pistal
2013-05-23 21:00
@ Vojtěch Prais
To make custum CD there's a script in your booted slax: /mnt/live/memory/data/slax/boot/makeiso.sh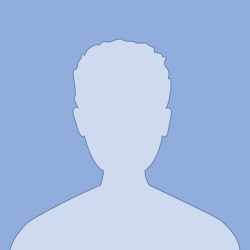 Mariusz
2013-06-13 10:30
I have problem with pxe. I have tftp server on opensuse. I have tried various settings to boot slax from network but to no avail.
Can I boot slax from network (eg. via ftp/http/nfs)?
Pablo Mussetti
2013-06-14 07:37
I have a problem to download Slax Spanish [http://www.slax.org/download/7.0.8/slax-Spanish-7.0.8-i486.zip]. The download stops at 169MB. What is the problem?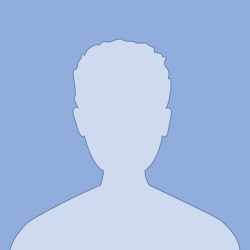 pistal
2013-06-24 20:38
@Pablo Mussetti
I downloaded slax-Spanish-7.0.8-i486.zip without problem. MD5SUM is OK.
Luca Olivero
2013-06-25 19:09
Hi all..I downloaded the latest version of Slax, "slax-Italian-7.0.8-i486", really very good. I have only one problem, I am not able to boot on live usb with Win 8 even if I disable the Secure Boot option. Is there any workaround? Is better to use the 64 bit version? Thanks in advance.
Luca
Ahmet Duran
2013-06-28 19:24
slax using for a long time. gave me a nice fit. 'm missing a single printer now. samsung 1660 model will be very glad if you can help to add a printer. Waiting for your help. aaticioz@yahoo.com
Many thanks in advance.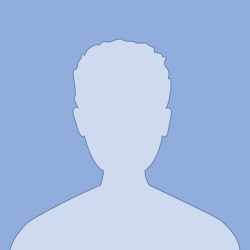 Martin Krutsky
2013-07-10 19:05
Hi, I use slax to boot from PXE server. The thin client Dell FX-130 I have a problem in that I not boot environment ,,KDE,, even if you get approached only command line and asks, startx, and my screen just goes black and the monitor is disconnected. It happens when i boot from CD or USB flash drive. Dell uses WIA chipset. Can you help me?
Josh Groft
2013-07-19 02:47
I'm using Slax 7.0.8 on a Dell laptop w/ a Broadcom wireless card. Thanks to Jhezzy Jaena on her comments: kernel-firmware and b43-firmware modules helped Slax recognize the card . However, I seem unable to scan for and connect to wireless networks from the network settings in KDE Control Module (admittedly, though, I'm messing with it while at work, so haven't devoted too much time to it). What's weird is that iwlist wlan0 scan does show all nearby networks.

lspci shows:

02:00.0 Network controller: Broadcom Corporation BCM4313 802.11b/g/n Wireless LAN Controller (rev 01)
Subsystem: Dell Device 0015
Flags: bus master, fast devsel, latency 0, IRQ 17
Memory at f7d00000 (64-bit, non-prefetchable) [size=16K]
Capabilities: [40] Power Management version 3
Capabilities: [58] Vendor Specific Information: Len=78 <?>
Capabilities: [48] MSI: Enable- Count=1/1 Maskable- 64bit+
Capabilities: [d0] Express Endpoint, MSI 00
Capabilities: [100] Advanced Error Reporting
Capabilities: [13c] Virtual Channel
Capabilities: [160] Device Serial Number 00-00-31-ff-ff-4b-a4-17
Capabilities: [16c] Power Budgeting <?>
Kernel driver in use: bcma-pci-bridge

dmesg | grep -i net shows (bottom line catches my eye):

Initializing cgroup subsys net_cls
NET: Registered protocol family 16
NET: Registered protocol family 2
NET: Registered protocol family 1
audit: initializing netlink socket (disabled)
usbcore: registered new interface driver ums-onetouch
Initializing XFRM netlink socket
NET: Registered protocol family 17
e1000e: Intel(R) PRO/1000 Network Driver - 2.1.4-k
e1000e 0000:00:19.0 eth0: Intel(R) PRO/1000 Network Connection
NET: Registered protocol family 31
microcode: Microcode Update Driver: v2.00 <tigran@aivazian.fsnet.co.uk>, Peter Oruba
NET: Registered protocol family 10
IPv6: ADDRCONF(NETDEV_UP): wlan0: link is not ready

If anyone has any ideas, it'd be much appreciated. Otherwise, good stuff Tomas.
Fabio Alvaro Pereira
2013-09-16 10:11
Sorry , About my Question but I am trying to install a version 7 of slax in a HD but the message that I shouwm me is " failed to load com32 file /slax/boot/vesamenu.c32"
What is the problem? I just read all of the topics about, but I didnt understand , yet. I tryed:
1)run the .bat
2)ru the .sh
3)update the vesamenu.c32
Anyone knows how to fiz the problem or just tell me the way of rocks to solve it?

Thanks in advanced..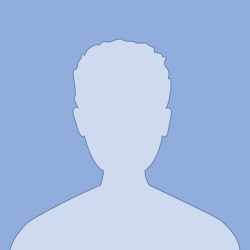 pistal
2013-09-28 01:35
@Fabio Alvaro Pereira
Try help on forum: http://old.slax.org/forum.php?search=vesamenu.c32&searchtype=all
Volodymyr Fedyay
2013-11-18 14:25
I've found interesting thing about resizing task bar.
Take a look on this screenshot http://img.wowik.net/screenshot/slax_plasma_bar.png
Right side of the task bar can be resized with a slider I've marked on the picture. It works on all resolutions.
Volodymyr Fedyay
2013-11-18 14:58
And yes, about problem with "failed to load com32 file /slax/boot/vesamenu.c32" a lot of words here:
http://old.slax.org/forum.php?action=view&parentID=86161&highlight=vesamenu.c32

But my solution was fast and simple.
I've tried to deploy Slax on VMware Player virtual machine (it means on HDD). According to official docs on http://www.slax.org/en/documentation.php I've prepared Ext4 partition and unzipped Slax 7.0.8 there.
slax/boot/bootinst.sh worked fine but Slax didn't want to boot.

Solution is to run bootinst.sh from another distro.
So, I've booted CentOS liveCD with minimal environment. After this mounted my new Slax partition to it and executed bootinst.sh.
Like this,
# mkdir /mnt/hdd
# mount /dev/sda1 /mnt/hdd
# /mnt/hdd/slax/boot/bootinst.sh
# init 6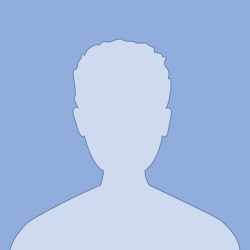 Andres Juarez
2014-01-27 13:17
Can someone help me to change the hostname permanently?
I got the error : "failed to open display : :0" when trying to connect rdesktop with a hostanme different than slax.

Sorry for my english and thanks in advance
Jaromír Zapletal
2014-02-24 14:04
Hello, Tomas. Thanks for great work but i have a little problem: When i want to play media file (avi, mp3...) from smb share, then SMplayer opens but do not play anything. If the same file copy to local disc, then all works fine. What's wrong? Thanks for answer.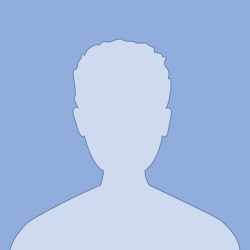 pr0fessor
2014-08-10 01:04
Hello, Tomas. Great work, but i have problem on my computer (on notebook all it's fine with vga intel 915). I have problem with Graphic desktop - when boot text mode 7.0.8 all ok, when boot to graphical mode display messed up. i can open new console and text mode is working. vga: nvidia 8600gt, mainboard: via pt880/pt890
i try 7.0.9 beta and display freeze even in text mode, but ctrl+alt+del is working (computer not completely freezes)
is there any way to use graphic vesa mode like old slax (6.1.2)
i tried only 32 bit versions
sorry for my poor english...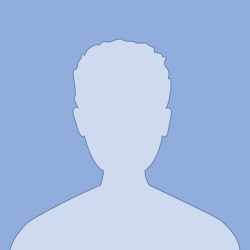 Mariusz
2014-10-05 08:48
How about KDE5? It's looks really nice https://www.kde.org/announcements/plasma-5.0.95.php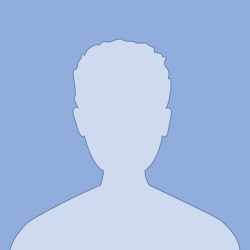 delta-slax
2014-10-06 23:52
Hello world.
I can not install Slax 6.1.2 and 7.0.8 on the computer. How I can install them?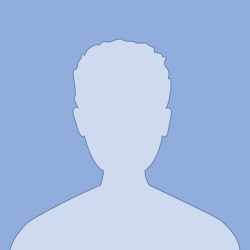 delta-slax
2014-10-06 23:57
Hello.
Is it possible to build Slax with XFCE or Gnome-Shell with full of modules necessary for home users, such as LibreOffice, gparted, Thunderbird, and so on? If yes, will you do it this year?
The Foul One
2015-02-26 23:51
I would like to try your software however the download link keeps timing out.
http://www.slax.org/download/7.0.8/slax-English-US-7.0.8-i486.iso
Did somebody skip town?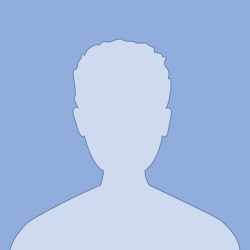 su1
2015-03-30 10:24
This version(7.0.8) does not work on my Samsung Netbook.
(it sets an incorrect screen resolution and freezes during KDE start up)

i'm still using 7.0.5 on it
Yutzens Chavez
2015-10-26 15:26
hi , please i need to load my slax 7.0.8 in vesa mode as in slax 6.1.2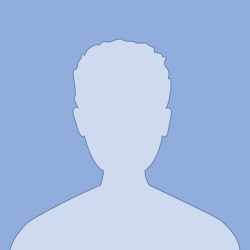 bednarbi
2016-03-15 17:01
Dears, I have "small" problem:
I want to run "Slax Czech / 7.0.8 / 218 MB / 64 bit ISO" on VirtualBox 5.0.0 r 101573.
VBOX-specification:
RAM 4 GiB, VT-x/AMD-V, Direct HW access, KVM Paravirtualization
VideoRAM 128 MiB
IDE-Optical Drive: slax-Czech-7.0.8-x86_64.iso
SATA/0: slax.vdi
=> SLAX Boot: checked only "Graphical desktop"
=> Kernel panic - not syncing: Attemot to kill the idle task!
Can anyone advise me where may be a problem?
Yar
2017-02-18 09:19
Video not working on slax on dell 7270 / 7250 with intel hd graphics 520.
lspci shows "VGA compatible controller: Intel Corporation Device 1916 (rev 07)."
tried to do modprobe i915 (how is works on fresh Ubuntu ) - driver loading (I see it by lsmod) but X not starting.
kernel-firmware and firmware-iwlwifi installed
zim kitty
2018-04-02 09:23
Thanks!
i am following this blog from few days i found it very informative and helpful because it can solve all kind of issues but my issues is with QuickBooks account management the amount is not responding for any kind of transaction then i contact https://quickbooksupports.co/ this for help
andy brown
2018-08-13 08:09
Thanks!
It was very helpful because I was following it from few days actually I was facing some issue in a printer which is unable to solve from my side then i contacted < a href="https://www.printererrorrepair.com/blog/how-to-fix-epson-printer-in-error-state-issue/">Printer is in an error state</a>
andy brown
2018-08-13 08:10
there is some issue which you face like right now my printer is not working properly I have contacted and told that my printer is in an error state they solved my problem.
[URL]https://www.printererrorrepair.com/blog/how-to-fix-epson-printer-in-error-state-issue/[URL]
andy brown
2018-08-13 08:11
Thanks!
It was very helpful because I was following it from few days actually I was facing some issue in a printer which is unable to solve from my side then i contacted [URL]https://www.printererrorrepair.com/blog/how-to-fix-epson-printer-in-error-state-issue/[/URL]
Jenny katler
2019-04-08 07:44
we are child learning India has launched one education application that is parent teacher app. its help you to communicate with teacher by sitting at home. there are so many features available in this application for more you can follow our website : https://childlearning.in/
Hp Printer Support Assistant
2019-05-10 07:31
To reconnect the power link and print the power <ahref="https://www.easyprintersupport.com/fix-hp-printer-in-error-state/">fix hp printer in error state</a> on and don't have to physically control it on. You can run the best HP Print and Scan programming just as the utilization of the free apparatus to help or resolve issues with the printer drivers
Smith John
2021-03-27 09:18
If the issue persists, you need to go ahaed and update your printer driver. Go to the website of the manufacturer and search for your printer drivers. Download the driver's recent version manually.
https://www.epsonprintersupport247.com/how-to-fix-epson-printer-in-error-state-problems/