My AUFS donation - please donate too
There is one project which Slax depends on, it's AUFS. AUFS is created and maintained by Junjiro Okajima, a friend of mine from Japan. Thanks to Junjiro's AUFS, Slax can support read-only modules with read-write 'changes' in RAM or on USB drive. The entire Slax future depends on Mr. Okajima's survival. So from time to time I donate some spare money to AUFS to contribute something back.
Today I sent my next donation, and I would like to kindly ask you to do the same. Please donate some spare money to AUFS, be it $5 or $500, every amount counts.
If you wish to make a donation, send money by PayPal to: sfjro@users.sourceforge.net
Thank you!
Edit: I've updated this blog post to provide working PayPal which can receive money.

User comments
daif alotaibi
2013-04-04 06:34
Receive payments is not available in japan :( , https://www.paypal.com/worldwide/
"Currently PayPal accounts in Japan are only able to send payments. This recipient is not eligible to receive funds."
Sponge Bob
2013-04-04 07:11
Same issue here, what's wrong in Japan?
Sponge Bob
2013-04-04 08:01
Tomas, I saw some of your and Junjiros commets on overlayfs, a few years back. Now, olfs might get a merge for 3.10 [http://lwn.net/Articles/542707/]. I wonder, have you done any experimets/tests with olfs and slax lately?

Maybe olfs still sucks, but AUFS while scary, is very well tested now and could push a last time to get reviewed.

I hope Junjiro can fix the funding thing and we get some great numbers together again. Heck I would kill my pig for AUFS :)
Tomas M
2013-04-04 09:12
PayPal not able to receive money in Japan? What is that? I just sent $1000 to Junjiro's PayPal account, it worked for me just fine. However I sent it directly to sfjro@users.sourceforge.net
Tomas M
2013-04-04 09:34
@Sponge Bob: I think kernel developers are considering to include AUFS too.
Tomas M
2013-04-05 00:17
I've updated the blog post to provide working email address to which you may send your donation. The official URL address mentioned previously didn't work. Thank you everybody for considering your donation for AUFS!
Ricky Lachman
2013-04-05 05:48
just gave 10 bucks. long live slax/aufs!
Marcelo Silva
2013-04-19 09:24
Hello guys I do not speak English so I used a translator. Most wanted to know how to make the modules slax starting the sources files.
Antonio Vinicius Menezes Medeiros
2013-04-21 07:30
Hello, Tomas! I'm trying to make a Live CD/DVD/USB from openSUSE 12.3. I've downloaded Linux Live Kit, compiled ISOLINUX using tools/isolinux.bin.update and tested the created ISO using VirtualBox.

First of all, I got a black screen with ISOLINUX's message "ERROR: No configuration file found", but then I figured out moving syslinux.cfg to the root of the ISO solves that problem.

After that, I'm getting stucked at "Looking for mylinux data in /mylinux". Can you give me some help?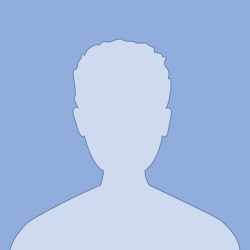 Kenneth
2013-04-25 18:22
Hey could you put a get satisfaction instance
Marky Sparky
2013-10-11 22:26
I hope so, Aufs is a usefull piece of kit.