Network broken on Slax beta, fixed in Slackware current
Lots of people reported that network manager doesn't work on Slax 7.0.9 beta and thus makes them some problems connecting to internet. It has been also noticed that installing dhcp package fixed the issue.
I can see that the same problem has been addressed in Slackware current today. From Slackware's changelog:
n/NetworkManager-0.9.8.2-x86_64-2.txz: Rebuilt.
Switched back to dhcpcd instead of dhclient as the default DHCP client in
the NetworkManager.conf file. Either one will work, but it's probably
better to use dhcpcd by default to avoid a nasty surprise for people who
didn't install the dhcp package since they aren't running a DHCP server.
I'm happy that the fix made its way into official Slackware, which means easier maintenance for me :)

User comments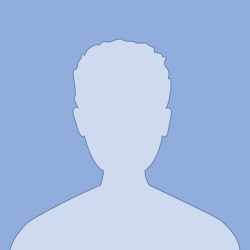 roadx
2013-08-02 10:26
Hello,
Because I have some connection problems with my "Intel Centrino N-2200" wifi card in Slax7.0.9 (I posted that on blog, http://old.slax.org/forum.php?action=view&parentID=86039, but no reply yet), I try to deal with "NetworkManager-0.9.8.2" you talking about, but using i486 variant, hopping to get a valid connection to my home wireless network.

I download "NetworkManager-0.9.8.2-i486-2.txz" from Slackware site and converted from txz into sb module (using 2 ways to obtain .sb module: "txz2sb" and extracting .txz content to a directory and then use "dir2sb").

In both cases, after activating the "new" module, network capabilities gone!
No network at all. Not even those have it before activation!

Deactivating back, the network comes again, but the connection problem still exist.

I'm sure something goes wrong, right?!
Cheers
Tomas M
2013-08-02 20:04
I think most likely you'll need some more packages updated, not just network manager.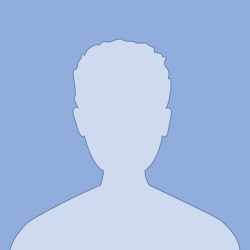 z.trapl
2013-08-02 21:56
Stáhnul jsem si také NetworkManager-0.9.8.2-i486-2.txz.
Nepoužil jsme však txz2sb ani dir2sb.
NetworkManager-0.9.8.2-i486-2.txz jsem rozbalil v adresáři /mnt/live/memory/changes do složky NetworkManager-0.9.8.2-i486-2
Zde jsem udělal modul příkazem mksquashfs NetworkManager-0.9.8.2-i486-2 NetworkManager-0.9.8.2-i486-2.sb -comp xz -b 512k.
Připojení k internetu pomocí Wifi nyní funguje.

Google translate
I downloaded a NetworkManager-0.9.8.2-i486-2.txz.
However, we did not use txz2sb or dir2sb.
NetworkManager-0.9.8.2-i486-2.txz I unpacked in the directory /mnt/live/memory/ changes in the folder NetworkManager-0.9.8.2-i486-2
Here I made ​​a module using mksquashfs NetworkManager-0.9.8.2-i486-2 NetworkManager-0.9.8.2-i486-2.sb-comp xz-b 512k.
Connecting to the Internet via Wifi now works.

Here is the download: http://uloz.to/xDEvmFU8/networkmanager-0-9-4-0-i486-2-sb
Stefan Szasz
2013-08-16 10:20
Hello Tomas. Thank you for the great job with Slax.
Waiting for the next version with network fixed.

I don't want to be rude... but is there an ETA?

Thank you!
Андрей Иванов
2013-08-20 02:30
I caught up a broken link to gtk+3 on page http://www.slax.org/modules.php?detail=gtksourceview3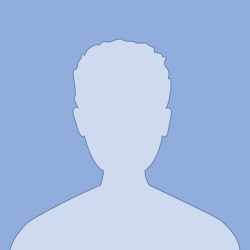 Igor
2013-08-22 09:53
A common way to monetize distribution is their development.
Thomas! Close the project and not have us.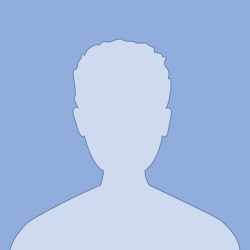 Koyote
2013-08-26 16:33
Hello.

Maybe this is not the best way for to get some help, but a still needing it. I am trying to help a lady that unplugged her computer and damaged to her Windows. At first everything was fine, I was doing a backup of her files thanks to Slax. I got all her .jpg and all her .doc but later Slax stoped working. I made a new USB Slax drive but this one never works again. What I got was this messages:

"In: sbin/fsch.aufs: no such file or directory."
"Fatal error occured - can't find excecutable chroot command."
"/memory/union #"

Can you give me some advice?

Thanks in advance.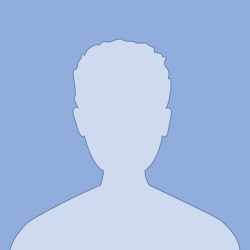 parrothead
2013-08-27 20:05
Tomas - If you have a moment, I'm having a problem with the buildscript server. I uploaded a buildscript which was accepted but now it appears to be in an odd state. No longer shows up in the modules list but also cannot be uploaded again, updated or deleted. Details:

http://old.slax.org/forum.php?action=view&parentID=86155

Thanks!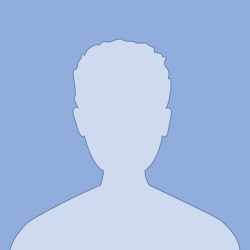 Porter Fish
2013-08-30 01:58
I'm exploring using rEFI as a route for creating a universally bootable slax usb. I'm close to it working, I opened a thread on the forum discussing this.

http://old.slax.org/forum.php?action=view&parentID=86172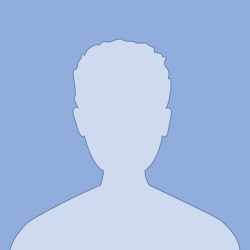 Porter Fish
2013-08-30 02:01
sorry that was supposed to be on the "Boot usb from a mac" post :(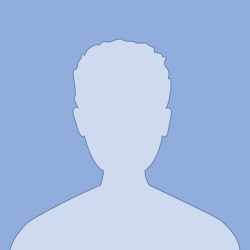 Internet Only
2013-08-30 17:40
Where have disappeared the module 2679-kernel-source-slax.sb for kernel version 3.8.2 ???...
Mark De Silva
2013-09-04 15:42
Slax 7.0.8 - for bootinst.sh to make a usb/ext hdd bootable on linux, it runs fine.

However, when I try to boot the usb/external hdd, extlinux reports:

"Could not find kernel image: linux"
Mark De Silva
2013-09-04 15:44
For consideration - Cinnamon is going to be built _without_ gnome dependancies as a standalone DE. Instead of KDE, Cinnamon might be a nice option/change.
Mark De Silva
2013-09-06 14:56
Also for consideration - Plymouth for the initrd.xz, the-no-kernel-patch-for-bootsplash like all the other major live distros use.
Zip repair
2013-09-16 06:05
Zip repair easily repair corrupt and damaged zip files CRC errors and fix zip files corruption issues

http://www.zip-repair.org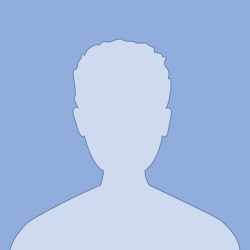 Anon
2013-09-18 09:50
Didn't know where to submit a bug report.

Dragging a file from the archiver (i.e. a file that is in a zip archive) to the desktop places it in root and not on the Desktop, for some reason.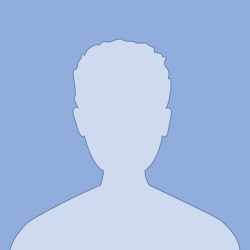 Krizz
2013-10-02 09:09
First off, sorry for posting this on the wrong blog post! But I didn't find anywhere else to ask this question.

How do I modify the ISO file so that Copy to Ram is selected by default and Persistent changes is not?

I've looked through 'syslinux.cfg', but there are so many lines that I have no clue where to start.
Thomas Lindner
2013-10-10 15:14
@ Krizz:
That's easy, replace "slax.flags=perch,xmode" with "slax.flags=toram,xmode" in line 32 (the default section)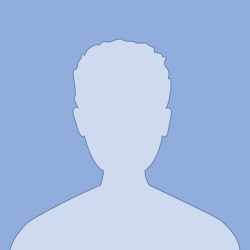 Mihai
2013-10-11 01:08
Hi everyone! Does anybody know when can we expect 7.1.0? :)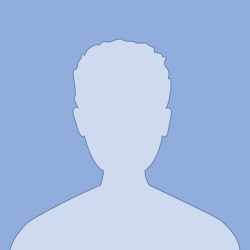 Igor
2013-10-11 14:03
Through a 3 year. Immediately 8.0. It's a tradition.
Thomas need money. But he does not want them to take.
Users require Slax. But they don't want to do it yourself. This is a conflict of interest.
Marky Sparky
2013-10-11 22:21
Hi There, I've noticed for a while that posix overlay has been dropped, just wondering about the what's and why's of that? Also, are the older (older than 6.1.2) versions of slax available anywhere, like on github or sorceforge or something? Thanks in advance.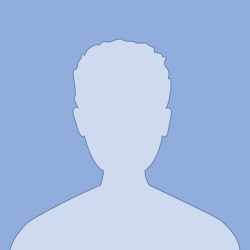 jcsoh
2013-10-12 03:30
Older version of slax available at
http://ftp.cc.uoc.gr/mirrors/linux/slax/
Marky Sparky
2013-10-14 04:32
Score, thanks jcsoh.
Bruce Zhang
2013-11-05 02:46
the wireless can't work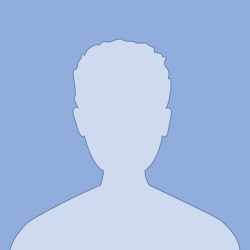 kwhitefoot
2013-11-14 01:17
Finally got round to trying the latest SLAX. Looks very good and installing modules is very slick.

But it doesn't work with the WIFI in my Acer Aspire 725. So I plugged in an old Philips wifi usb dongle and it immediately found my access points but it seems unable to remember the WPA keys.

Is there a bug tracker or forum where I should report this sort of thing?

Also Firefox seemed unable to play any sound. I tried Libre.fm and the player loaded but no sound came out. I tried messing about with the mixer and sound setup and the test button on the sound setup dialog gave a pleasant noise so it seems that it should work.

I'd like to use SLAX as it seems like a very light and slick distro but the application I have in mind relies on reading from the sound card and connecting via WIFI.
Oscar Ml Mendez Mercado
2013-11-22 15:06
That is passed but no wlan interface stores the network password, could you give me some information about it, every time I go to connect through wlan have to enter the password?
Akash Sharma
2014-02-27 03:55
These cameras are being widely used by the secret agents and detectives across the globe to resolve their tricky cases. But this thing becomes difficult to some extent for an ordinary person but now, there are ample such products in the market. These spy cameras have been made available for the common people as well to protect their nearest and dearest and valuable properties from any mishap and safeguard their rights as well.
In the world of utmost corruption, these spy cameras can also prove their worth and can let the cat out of the bag. One can use these spy cameras in home, office, shops, hotels, restaurants or wheresoever's to keep a track of the activities and to be aware of any crime taking place. These spy cameras could be a great help for the police department as well. They can be used by them to nab the culprits and recover the lost items.
http://www.spymumbai.com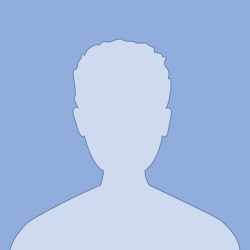 bednarbi
2014-05-12 17:36
Dear Tomas,
when can we expect version 7.0.9 with repaired connection to network
(since the BETA version will be one year old soon)?