Slax 9.3 beta 2
Since there were some bugs in the initial beta release, I'm publishing beta2 now. Shouldn't it be gama? :)
Slax 9.3 beta2 64bit (256MB)
Slax 9.3 beta2 32bit (266MB)
There is nothing new, just few bugs fixed to make things actually work as advertised. Please read changelog on previous beta release for more.
Enjoy! :]

User comments
Martin B.
2017-12-17 21:46
Thanks Tomáš! I'm finally able to boot from NTFS partition on my USB drive, and also, with Beta2, I can get into the system as well (since I'm no longer stuck in emergency mode during startup). Looking forward to final release!
Pedro Mulas
2017-12-18 16:12
Hi Tomas....I used Slax since the old Slackware/KDE3 times. I would have it on a keyring pendrive for emergencies, as it booted swiftly on almost any PC. There is at least one Slax installation running till now (the one with the blue sneakers) on a retiree's desktop.

I'm truely glad to see you back, but let me add an opinion: you mention on your blog that it's highly unlikely to find a 32 bit PC...and though it's true their numbers are less each day, there are still a few Pentium 4, Athlon's and some early laptop versions of Dual Core's that are 32 bits. My old laptop is an example: a real dog with Vista, but usuable with a light Linux and a cheap (25€) SSD, and it has a T2350 32 bit chip.

So I'm glad you are mantaining the 32 bit version.....now I can install a light but cool looking Debian based distro! Cheers!!
Dragan Gavrilovic
2017-12-18 18:20
Hi Tomaš,
Sorry to inform you that my 32 bit Asus Eee PC with FAT32 USB still can not boot.
9.2.1. worked well. I installed wireless but decided to wait for improved Slax.
9.3 beta was disaster: Hanged in emergency mode asking for password. Does not accept root nor slax as password, so I can not present logs. Before reaching emergency mode it said that it failed to mount /media/sda4. Also: [depend] dependency failed for local file system.
9.3 beta2 behaves same as previous one.
Should I try to format to NTFS or something?
Tomas M
2017-12-18 18:34
The problem with beta was that I added automount feature and I didn't test it properly. So if you're booting from NTFS, it tries to mount your boot device twice which fails. However, everything should be addressed with beta2, so I'm not sure if you are really running beta2. Can you please verify by formating your USB drive and installing beta2 on it? As far as I've tested many different combinations, beta2 should boot without any problem. Thank you.
Dragan Gavrilovic
2017-12-18 19:51
I am sure it's beta2. I downloaded it again, just for the case. Installed on to NTFS. It failed again with same symptoms. This time I was curious to try booting options: Fresh install failed but copy to RAM succeeded. It works except there is no wireless. I'll keep copy of 9.2.1, just for the case. Worked great and was lighting fast.

BTW, first time I tried Slax lt was Kill Bill edition. It hooked me to Linux. Now I run Debian, but it's always good to have Slax on USB. So thanks to you for all you work.
Tomas M
2017-12-18 20:43
Strange. I just formated a flash drive with NTFS, installed Slax on it, and I'm booting just fine. Is it possible that you have /slax directory on your regular disk in your computer, so it loads the modules from that directory instead of flash drive?
Dragan Gavrilovic
2017-12-18 20:55
No slax directory on hard disk.
Vuk Mirovic
2017-12-18 21:31
Running bootinst.bat fails with ./extlinux.x64 Permission denied
Adding extlinux.exe from Slax 9.2 and modifying script to run it instead succeeds.
Vuk Mirovic
2017-12-18 21:33
But then it fails to boot with vesamwnu.c32 not a COM32R image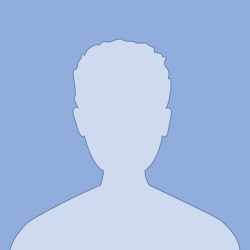 Igor
2017-12-19 06:27
I tried to cross a hedgehog and a snake;)
6.1.2 and Slax 9.3 I did it !!!
Here is a simple instruction.
We delete in Slax 9.3 two modules 43 Mb

02-xorg.sb
03-desktop.sb

We take from Slax 6.1.2 two modules 63 Mb
2-002-xorg.lzm
3-003-desktop.lzm
Unpacking

unsquashfs34 2-002-xorg.lzm / to / dir / 2-002-xorg-slax612
unsquashfs34 3-003-desktop.lzm / to / dir / 3-003-desktop-slax612

Making modules .sb mksquashfs 4.3

mksquashfs43 / to / dir / 2-002-xorg-slax612 2-002-xorg-slax612.sb
mksquashfs43 / to / dir / 3-003-desktop-slax612 3-003-desktop-slax612.sb
or
dir2sb / to / dir / 2-002-xorg-slax612 2-002-xorg-slax612.sb
dir2sb / to / dir / 3-003-desktop-slax612 3-003-desktop-slax612.sb

add 2-002-xorg-slax612.sb 3-003-desktop-slax612.sb 63 Mb In slax-32bit-9.3.0-beta.iso

We launch
after the log
xconf
startx
And the miracle happens,
We get Slax=linux-4.9 ldd -2.24 + apt + modul.sb + KDE 3.5.10.

I propose to call it Hedgehog-Slax REMIX 2008-2018;)
Tomas M
2017-12-19 08:51
Nice work :)
Luciano Seibel
2017-12-19 13:32
Thanks Tomas for 32 bits! My old laptop will be alive again!
Juan De Abajo
2017-12-19 19:12
My major issue is a dashed pointer on an old pc with an intel gpu. It must be the kernel, I tried firmware installations etc but it doesnt works. I've checked some different windows managers and DEs, everything working fine except from the mouse pointer. I havent faced such a problem with different kernels under debian or slackware. Must be some modules..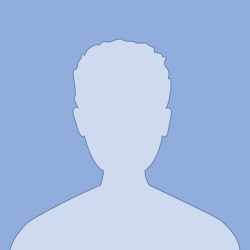 Igor
2017-12-20 04:23
Mr. Thomas
If there are more modules.sb >62 -> /dev/loop62
then the system does not mount them
and writes

not enough memory mount union

How to set max_loop = ??? while loading
I have them > 500
Thanks for the answer.
Tomas M
2017-12-20 07:49
I think that aufs_branch_max is set to 127 in debian, so you should be able to use over 120 modules without any issue. If you get memory error, then maybe add more memory. Anyway, I'd suggest you to combine some of your modules into a bigger ones, it is more efficient, I think you will never be able to use 500 modules, it is too much.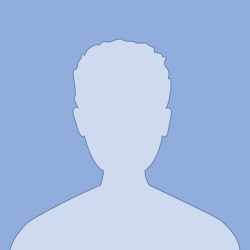 Igor
2017-12-20 16:16
In Slax 6 with the same number of modules and on the same computer, there are no memory problems.
Only I put
kernel /slax/boot/vmlinuz vmalloc = 350MB
In Slax 9 this does not help.
shevy
2017-12-20 21:30
By the way Tomas, at the download section there are the .iso files, e. g. at:

http://www.slax.org/

Would it be a good idea to also add a link about the respective content on these .iso files? So that people can quickly see what is included; and what may have changed from .iso release to .iso release.
Tech Talk
2017-12-21 01:48
Hi total newbie to Slax and Linux.
Is it possible to get a app to auto run when booting up Slax before entering the gui
ie ./weather -a oz -u ttalk

or add it to the app screen on the gui ?

Thanks for your work

Trevor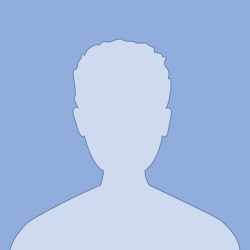 Igor
2017-12-21 02:32
Mr. Thomas, could you update Slax 6.1.2?
Only vmlinuz
that was
glibc> 2.15
squashfs = 4.3
ext4
Please
or at least only
glibc> 2.11
Kai
2017-12-21 08:34
Hi, happy to see slax updated, finally ;)
Have not considered to provide a EFI boot?
Tomas M
2017-12-21 20:28
I don't have any UEFI device, so cannot test EFI boot. If you know how to enable it, feel free to share your guide. Thank you.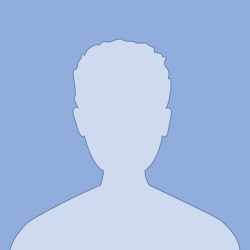 Ondrej
2017-12-21 22:32
Ahoj Tomas,

I have trouble with VLC. When I install it via apt, I am unable to run it properly because of root user. Screenshot: https://i.imgur.com/5Bs3Bdi.png
Nicolae Crefelean
2017-12-22 06:57
Running a graphical session as root is not a good idea. I hope a regular user (and sudo) will be added in future releases.
Kai
2017-12-23 04:56
Well, I just use syslinux efi64 to achieve it.
Edit copied syslinux.cfg, the first line, change path to /efi/boot/vesamenu.c32,
make sure syslinux efi binary and modules are there, that's all.

There is another issue, why locale files under /usr/share/i18n/locales are missing, even no en_US.UTF8? I have to remove&reinstall locales, otherwise apt will always complain.
Tomas M
2017-12-23 19:41
Kai, unfortunately your comment doesn't help.
What extra files you had to download, where did you store them on the USB device, what other steps were required, what additional directories or files you create on the USB device, what extra steps you have to do in your bios in order to boot, etc.
tome
2017-12-23 21:07
shevy, to see or download respective content of iso see https://www.dropbox.com/s/q5pst5xjy2rhuyw/2017-12-23--1514055979_735x460-for-shevy.png?dl=0
Kai
2017-12-25 05:53
I think I've encountered the same problem as Dragan Gavrilovic had above, BUG is not triggered by "double mounted" but "Microsoft reserved" partition. In /etc/fstab, I see, in my case, /dev/sda3 line is written without an file-system tag, like ntfs-3g / vfat, the field is lost indeed. While, manually mount failed as well, and fdisk shows sda3 a 128M partition as "Microsoft reserved".
Kai
2017-12-25 10:37
About UEFI boot, I cannot help windows users a lot, unless to give out those files directly.
For linux users, should have a look at:
https://wiki.archlinux.org/index.php/syslinux#Installation_on_UEFI
This is for arch, and for debian/ubuntu syslinux.efi is from package syslinux-efi, other module files belong to package syslinux.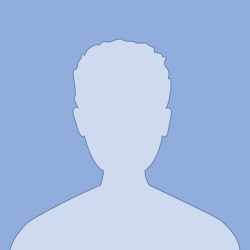 Joao
2018-01-14 18:19
I'm having the same problem Kai faced with the "Microsoft reserved" partition. Is there any way we can just exclude this partition from the automount script during boot?
Piotr Nowakowski
2018-12-16 16:39
It's great post. I'm able to boot from on my USB drive, and also I can get into the system and It works <a href="http://radius-it.eu">normally</a>. Thanks a lot