You can download testing version of Slax 10.2 (based on Debian 10.2) here:
https://sharegorilla.com/q/2V87Dcv
Changes include disabling apparmor, which was preventing some programs from starting properly (eg. man), and fixing chromium by installing chromium-sandbox package. Also added was dummy 'sudo' command (so you can copy&paste sudo commands from internet and it will work as long as you are signed in as root).
I will be happy if you let me know problems you encounter, either by email, or using slax-users google group, or by commenting to this blog post.
Thank you
I've updated the download link to include third ISO image with Slax 10 + desktop + some apps.
https://sharegorilla.com/q/nPfxS2Z
Unfortunately leafpad is no longer a part of Debian so I had to exclude it. Furthermore, it looks like all packages are growing in size, so I will need to find new ways to delete unneeded stuff.
I am working on Slax based on Debian buster. If you wish to monitor the progress, or test next Slax 10, I have prepared several ISO image (64bit version), you can download them here:
https://sharegorilla.com/q/nPfxS2Z
One of them contains only core text mode, the other one has Desktop with fluxbox. Feel free to test and report any issues you may have.
Thank you for testing and have a nice day :)
New school year has started again and next version of Slax is here too :) this time it is 9.11.0. This release includes all bug fixes and security updates from Debian 9.11 (code name Jessie), and adds a boot parameter to disable console blanking (console blanking is disabled by default).
You can get the newest version at the project's home page, there are options to purchase Slax on DVD or USB device, as well as links for free download.
Surprisingly for me we skipped 9.10, I am not sure why :)
I also experimented with the newly released series of Debian 10 (code name Buster) and noticed several differences which need addressing, so Slax based on Debian 10 is in progress, but not ready yet. Considering my current workload and other circumstances, it will take some more time to get it ready, few weeks at least.
Enjoy the new release and have a nice weekend :)
I am happy to let you know that new Slax version has been released. This release updates 11 core packages and contains the following changes:
PXE boot from TFTP server is up to 3 times faster now, using parallel download
Text selected in xterm is automatically copied to clipboard now for easier copy&paste
Added neat 'start here' floating text on GUI startup
Wifi should now reconnect on resume
Added support for NVME devices during boot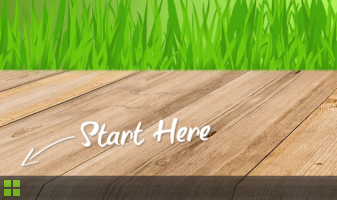 Enjoy the new release! :)
New Slax version 9.9 was released just few seconds ago. It contains updates for all core packages, most noticable is the update of Chromium web browser, which added 10 MB to the total ISO size for no apparent reason, unfortunately there is nothing we could do about it. Anyway, lets live with that and enjoy the new release! :]
Slax project is pleased to announce the eighth update of its stable distribution, based on Debian stretch. This point release only updates some of the packages included, no new features were added.
Visit www.slax.org to download the newest Slax 9.8 or to order it pre-installed on a DVD disc or USB drive. Sales made on Slax website help fund the project, thank you very much for making your purchase! :)
EDIT: I completely forgot that one feature was indeed added to this release, the possibility to exclude core Slax modules when rebuilding new ISO with genslaxiso command.
Good news, a new and improved version of Slax has been just released as Slax 9.7.0. You can download Slax for free or purchase a cool USB drive with Slax preinstalled from the project's home page at www.slax.org
Most important changes are explained below:
1) usb-modeswitch was added to Slax
Some new USB devices have their proprietary Windows drivers onboard; when plugged in for the first time, they act like a flash storage and start installing the Windows driver from there, and if the driver is already installed, it makes the storage device disappear and a new device, mainly composite with modem ports, shows up. On Linux, in most cases the drivers are available as kernel modules. However, the device shows up as "usb-storage" by default. So usb_modeswitch is used to send a message to the device to initiate the mode switching, so it can be used for the intended purpose.
2) The 'slax activate' command now copies module to RAM only if necessary
Slax is a modular operating system, and it supports on-the-fly activation of modules (compressed files with .sb extension) by using 'slax activate' command. If the module is stored on a separate filesystem, it can be activated from there without any issue. But if the module is stored inside the current AUFS root filesystem, for example when user downloaded it from the internet to his Home directory while running Slax, such module needs to be copied outside of the AUFS filesystem before activation. Previous Slax version copied all activated modules to RAM or to the USB device it was started from, even if it was not really necessary. Starting with this Slax release, the copying is done only if it is needed.
3) Slax is now even smaller
Many years ago, a decision was made to use 512K blocks in Slax for all squashfs compressed filesystems (Slax core modules as well as other bundles). This saved some RAM, but led to somewhat inefficient compression. Since RAM is not so scarce nowadays, Slax now uses 1MB blocks to make the compression better, resulting in 10MB smaller overal size of the distribution (255 MB compared to 265 MB). There is still support for 512K block size too, so old modules created with 512k blocks will work just fine.
Happy Slaxing :)
Good news everybody, yet even better Slax has been released :) This version adds forgotten intel graphics drivers and introduces the possibility to disable automounting of disk drives by a boot parameter.
All the orders made during holidays were processed today, and they contain this new Slax version preinstalled. Thank you for your patience, it was worth it :)
Enjoy the new release, and happy new year!
Christmas is coming, so here is a gift for all fans - a new Slax release :)
Most importantly, this version adds long-requested feature - udev rules to automount plugged-in disk drives, so they appear in pcmanfm file manager without the need to mount them manually.
Furthermore, all packages were updated to their newest versions, and few small bugs were fixed.
Happy holidays :)